Details
A Smart Ghana Repatriation Guide by Diallo Sumbry - President and CEO of the Adinkra Group, Ghana's first African American Tourism Ambassador and African Ancestry Family Member- is an honest blend of personal experiences, lessons, and practical tips that provide a timely contribution to the "Back to Africa" renaissance sparked by Ghana's 2019 Year of Return.

With so many African Americans and diasporas looking to visit, plan and relocate, we recognized the need for a comprehensive guide to help people looking to make the step have a smoother transition, manage expectations and avoid some of the pitfalls many people encounter due to lack of information or misinformation.

A Smart Ghana Repatriation Guide offers the reader an accompanying virtual experience with each chapter through the use of scannable QR codes embedded in the text connecting readers to various media and educational content, especially those who have never had boots on the ground.

The book includes 20 chapters and features several guest contributors, whose unique perspectives lend color, depth, and credibility to this most useful resource. It was important to use this opportunity to amplify voices and names  Diallo Sumbry connected with along his journey who you might not otherwise get to meet.
---
Related Products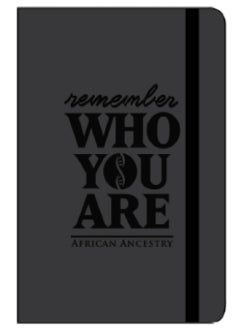 RWYA Softcover Journal