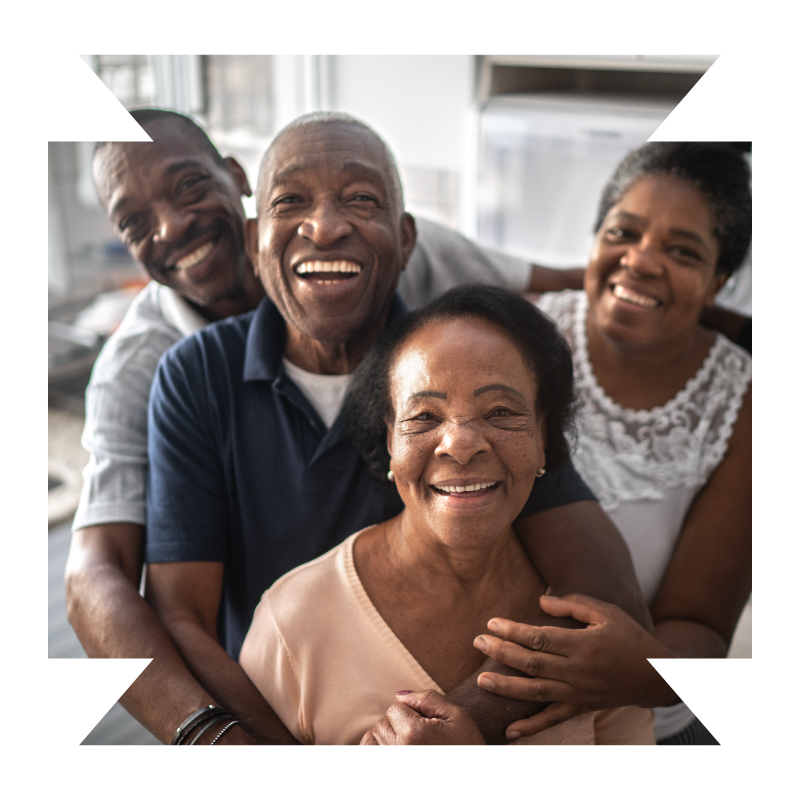 Knowing where you're from is a critical component of knowing who you are. Find those missing pieces of your identity with this transformative and powerful experience.
Buy and Activate Your Test Kit
Swab your inner cheek to collect your DNA sample and drop it back in the mail to us using the postage-paid return envelope. It's quick, easy, and painless—and you can track the status of your test kit online.
We'll extract your DNA and analyze it against the world's largest database of African DNA to determine your ancestry. This process takes approximately 8-12 weeks. Once your results are ready, you can access them through your account.
Now that you know where you're from, you can study the people and the country, travel, adopt a new name, or incorporate new traditions into your family. Then, you can engage other family members to take an African Ancestry test and learn about more of your roots.

Start your journey of self-discovery, reconnect to Africa and unlock your power within.
The African Ancestry experience truly begins once you receive your results! Connect with other African Ancestry Family Members in our exclusive Online Community on Facebook and share resources and information with others who have taken our test.