African Ancestry

Family Reunions

®

in Sierra Leone
November 22 - December 4, 2023 (subject to change)
This is our 6th AAFR in Sierra Leone. We've helped over 100+ people directly through our AAFR obtain citizenship. The journey kicks off with your flight to Freetown on Tuesday, November 21, 2023. Upon arrival after airport formalities, we travel to Freetown on a short 30 minute boatride. Once in-country, we will engage in many different cultural and heritage activities in the capital city of Freetown as well as visit the Mende and Temne in the provinces. The Monuments and Relics Commission under the auspices of the Ministry of Tourism will conduct a mandatory Citizenship Engagement Workshop for all perspective citizens and lead you through the required steps for citizenship.
We have planned sacred ceremonies based on your ethnic group, an African Ancestry Reveal to welcome new family members, a community service project for us to honor the African concept of reciprocity, and of course, there will be good food, shopping, nightlife as well as time to relax and restore.  
Registration & Payment Deadline: October 31, 2023

Questions? Contact travel@africanancestry.com
LIMITED SEATS AVAILABLE. SECURE YOURS TODAY.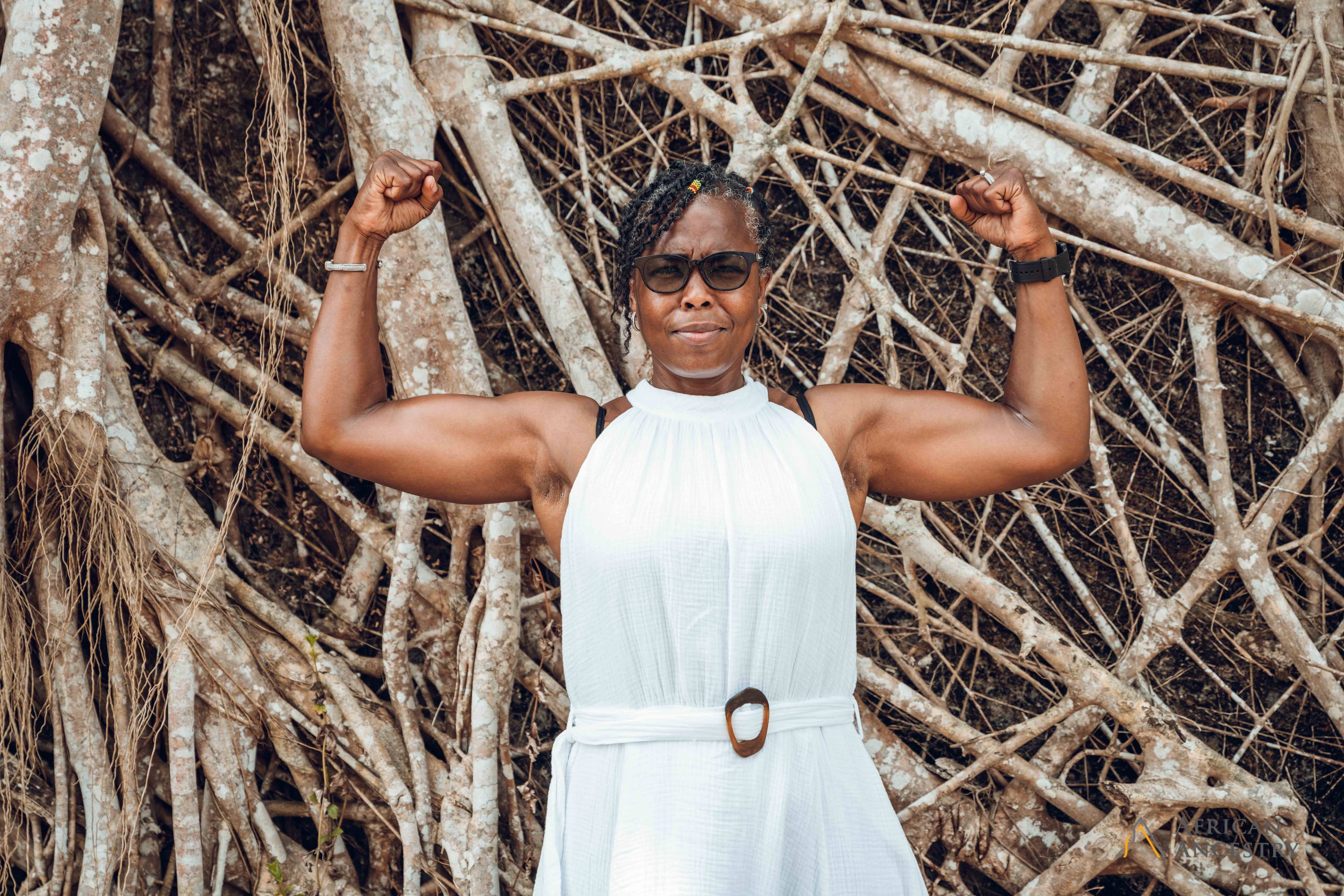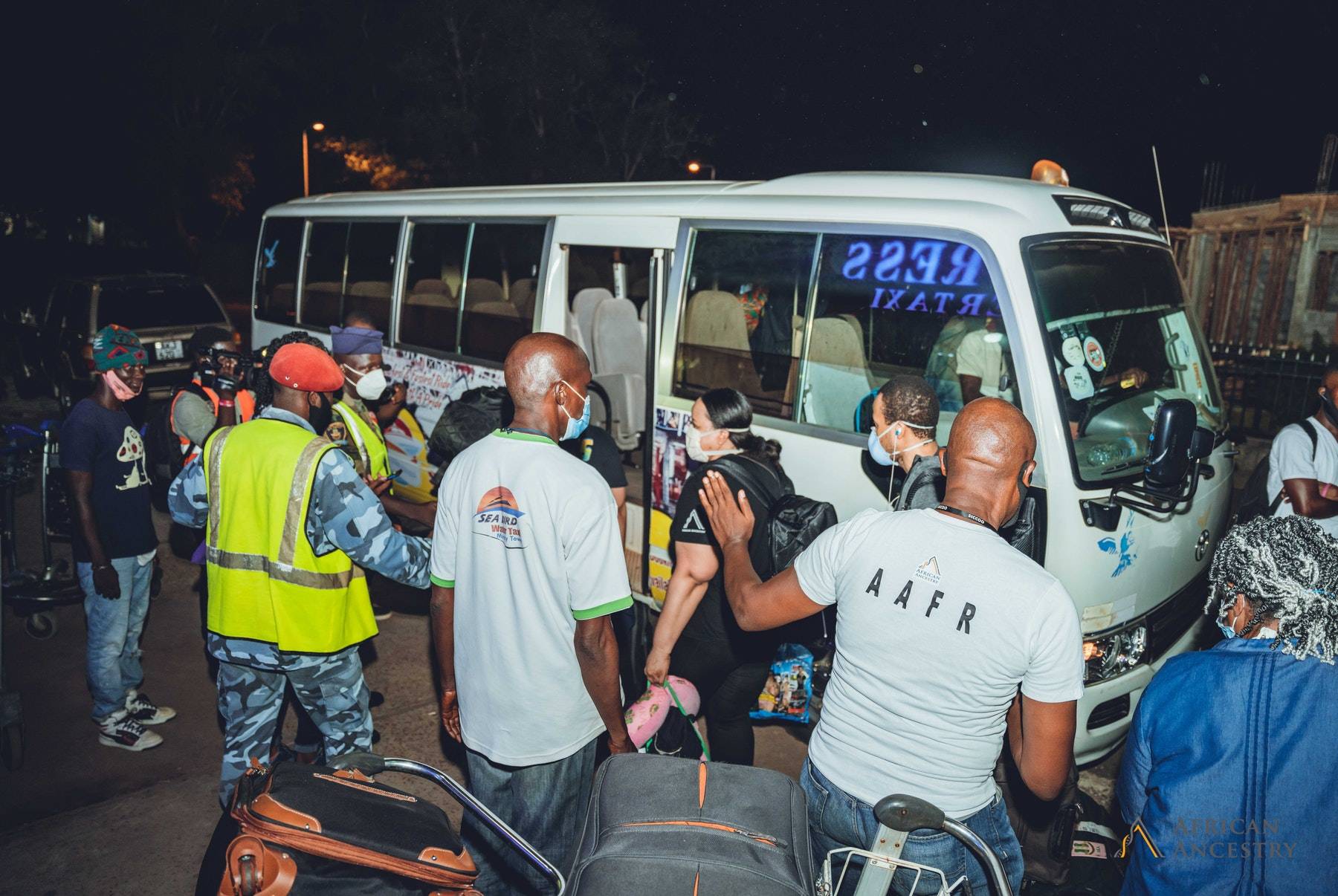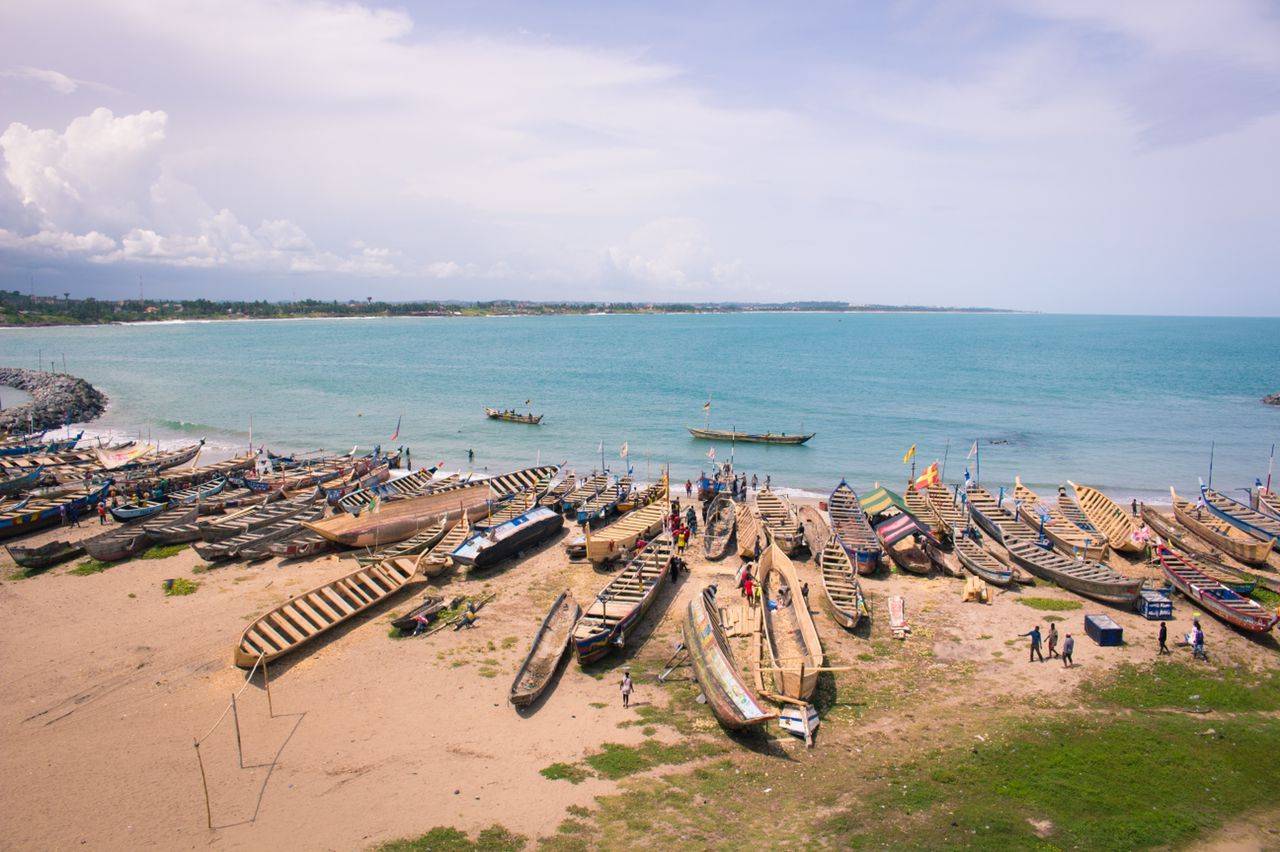 Thursday, Nov 22 - Monday, Dec 4, 2023 (subject to change)
Your African Ancestry Family Reunion (AAFR) Journey Includes:
13 day / 12 night Stay in Sierra Leone (Freetown & Provinces)

departing Tuesday, November 21, 2023

Citizenship paperwork processing and authenticated certificate***

(The Sierra Leonean government is only accepting primary test takers whose paternal or maternal ancestry traces back to Sierra Leone)

All Ground transportation in country including airport transfers in Sierra Leone

Double Occupancy lodging (4 or 5 star in Freetown Only)

Note: If you are not traveling with a roommate, you are required to register for single occupancy

Daily Breakfast and Water; and Lunch or Dinner

Visa Processing

Airport Welcome

Special AAFR Welcome & Farewell Dinners w/ special guest hosts

Specially curated heritage site visits

Exclusive Meet and Greets

AAFR Renaming & Tribe Reunion Ceremony

AAFR Community Service Project

AAFR Travel Companion Swag Bag
Important Note About Citizenship: Click here for for latest update on citizenship
Your African Ancestry Family Reunion (AAFR) does not include:
Trip Insurance (Get it Here)

Airline flight to and from Washington, DC

Transportation to and from Airport in DC upon departure or return

Mandatory Citizenship Engagement Workshop Fee

Passport Registration Fee

Personal shopping, gratuities and tips

Alcoholic beverages (unless otherwise stated)

Any COVID-19 Test requirements
After Package Purchase: Once you complete your package purchase, you will be contacted by our travel coordinator and walked through every step of traveling, arriving, visa process, local airport transfers and the process for citizenship.
Currency: Sierra Leonean Leone (SSL)

Exchange Rate: $1 to 21 SSL

Time Difference: +4 to 5 hours (from EST)

Country Code: +232

Flight Distance: 10.5 hours (from East Coast)

Visa Required: Yes
Registration & Payment Deadline: October 31, 2023

Questions? Contact travel@africanancestry.com
Single Child Occupancy
Per child, 12 & under

Double Occupancy
Per Adult
Payment installment plans are available at checkout.
Refund Policy: AAFRs are non-refundable. However, you may apply your payment to any future trip within one year of your original trip date.